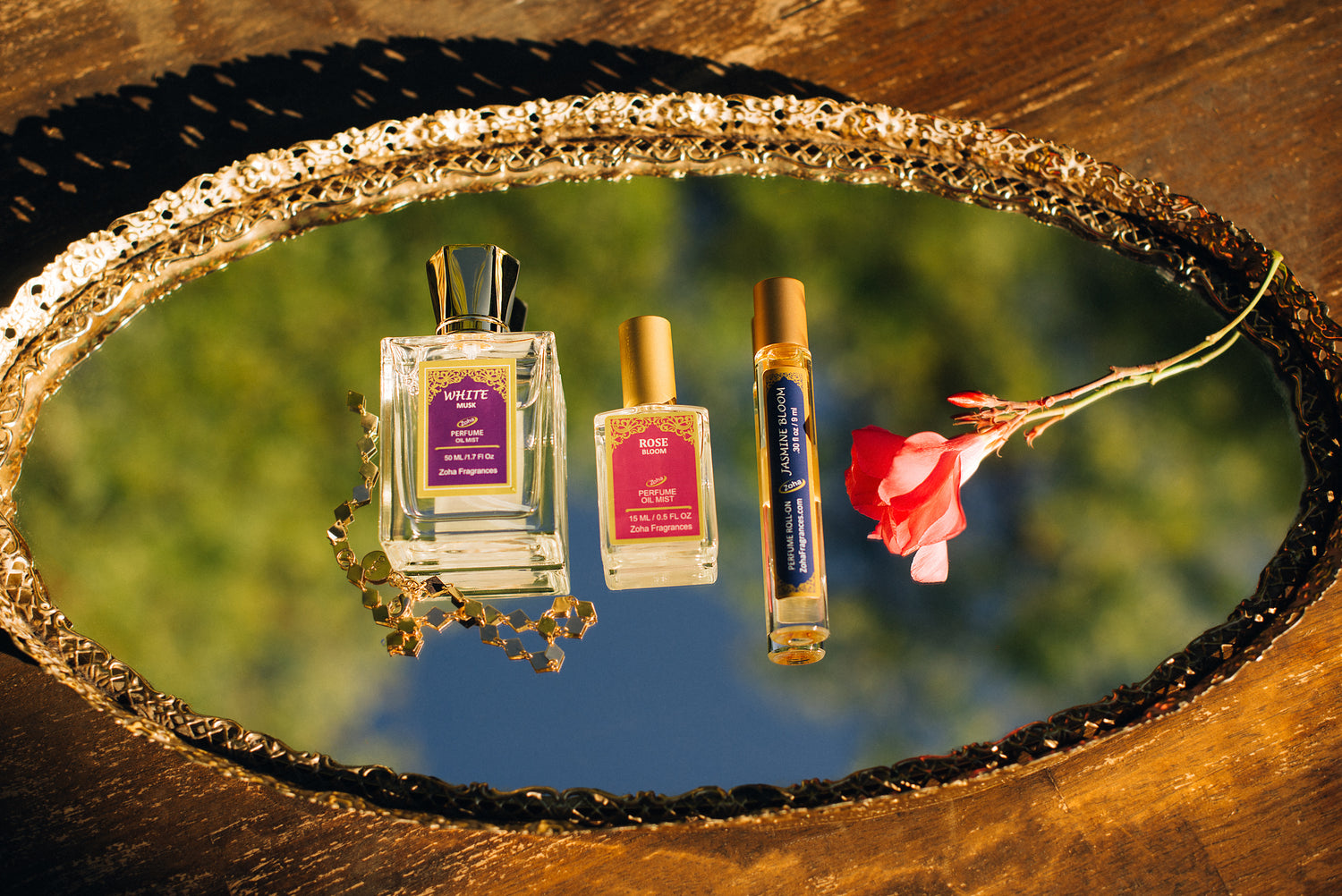 Supplier Spotlight
RangeMe, the procurement platform used by Whole Foods and other big stores features Zoha Fragrances in supplier spotlight.
Full Story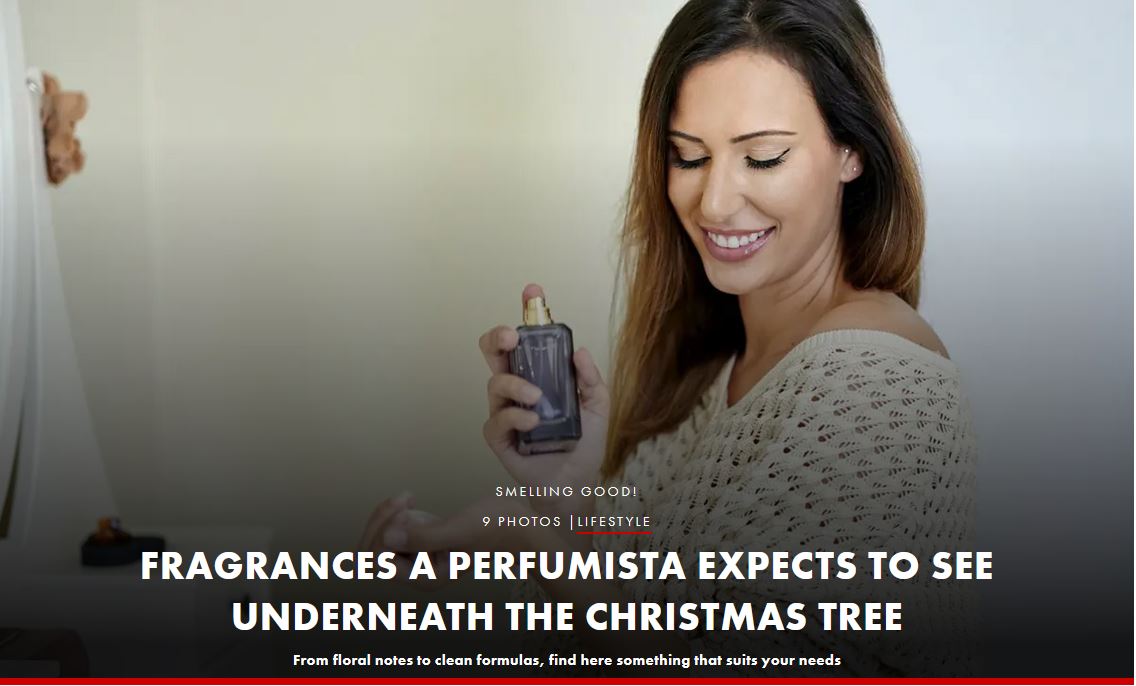 Hola Lifestyle
Hola features Zoha Perfume along side with the big names like Gucci, Calvin Klein, Prada and others...
Full Story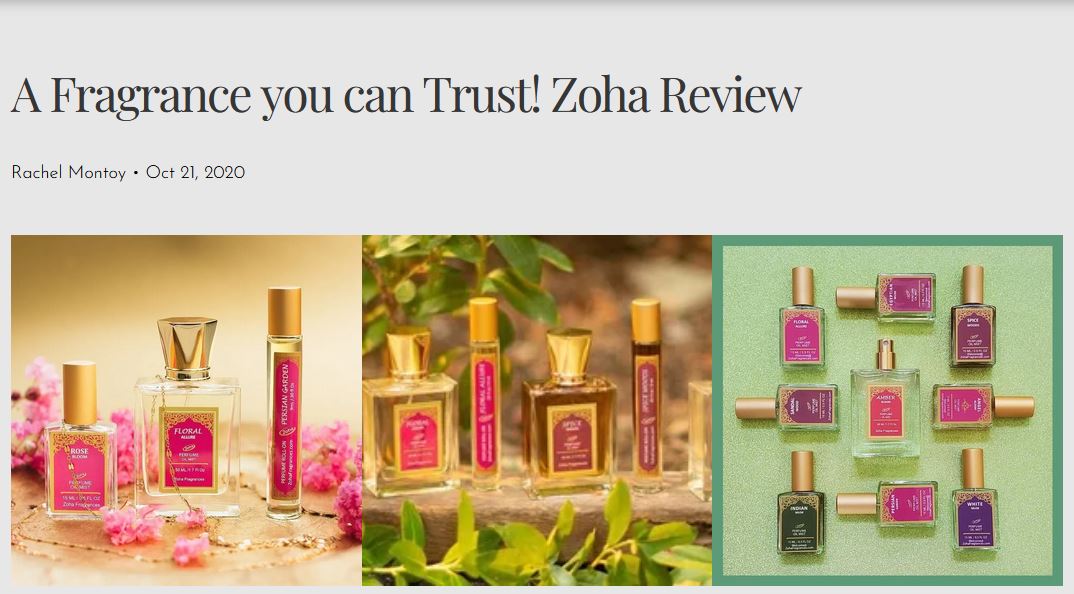 Clean Beauty
A clean perfume consists of various ingredients such as essential oils, absolutes, resins, floral waxes, tinctures, and infusions of raw plant material. Our favorite clean perfume brand at Clean Beauty Kit is Zoha Fragrances! 
Full Story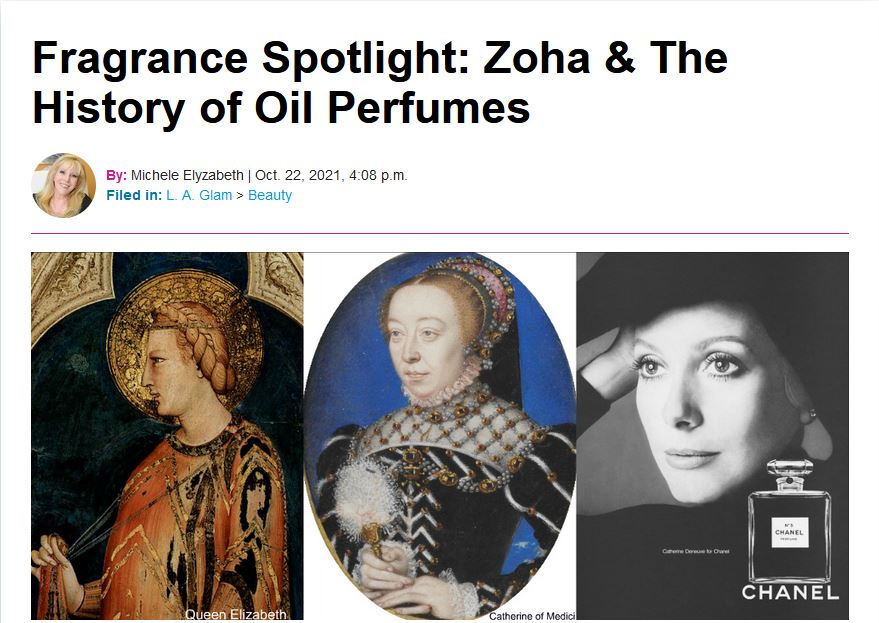 Natural Perfumes
The first perfumes were made using natural materials such as bark, wood, roots, leaves, flowers, and seeds. It was a mixture of fragrant essential oils and aroma compounds, fixatives, and solvents which were used to give the human body a pleasant scent. 
Full Story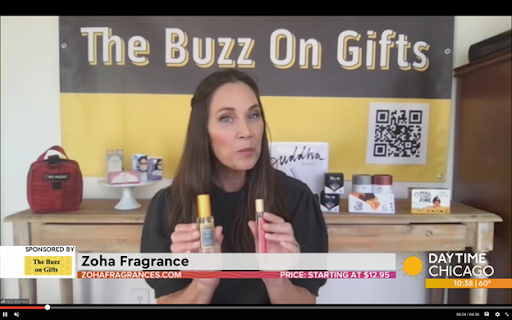 WGN9
WGN Chicago featured Zoha Fragrances in their Find Inspiration for Holiday Gifts segment!
Full Story